Our competitive printing solution makes it easy for real estate professionals to stay in touch with the right messaging.
* Not available in all states.
Request Information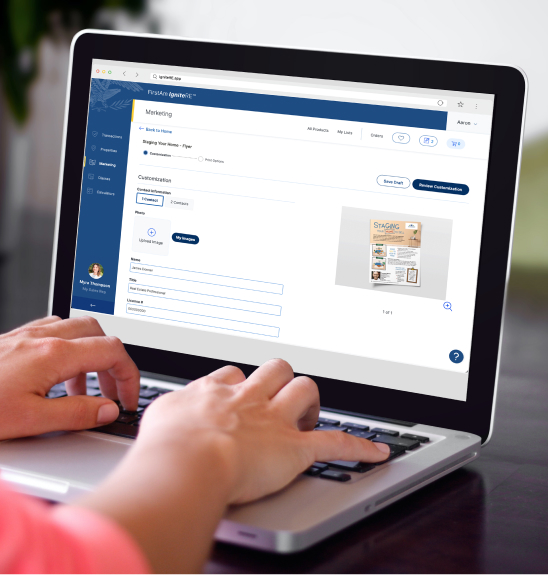 Explore our print catalog
Customizable template options for flyers, postcards, door hangers, and more.
Save time by granting your assistant the ability to place orders with Delegate Access.

Have your own designs? Easily upload and send them to be printed with our Upload My Design feature.

Our catalog helps you stay connected to your sphere with relevant messaging and helpful information.
Learn More about FirstAm IgniteRE
Want to learn more? Provide your contact details below and someone will be in touch soon!
More than just a real estate printing solution. Access even more game-changing tools all in one spot with FirstAm IgniteRE.