Close the Deal Faster — Turn On FirstAm IgniteRE
Real Estate Professionals now have a suite of capabilities at their disposal to help them engage clients, target new business, find properties, and more.
---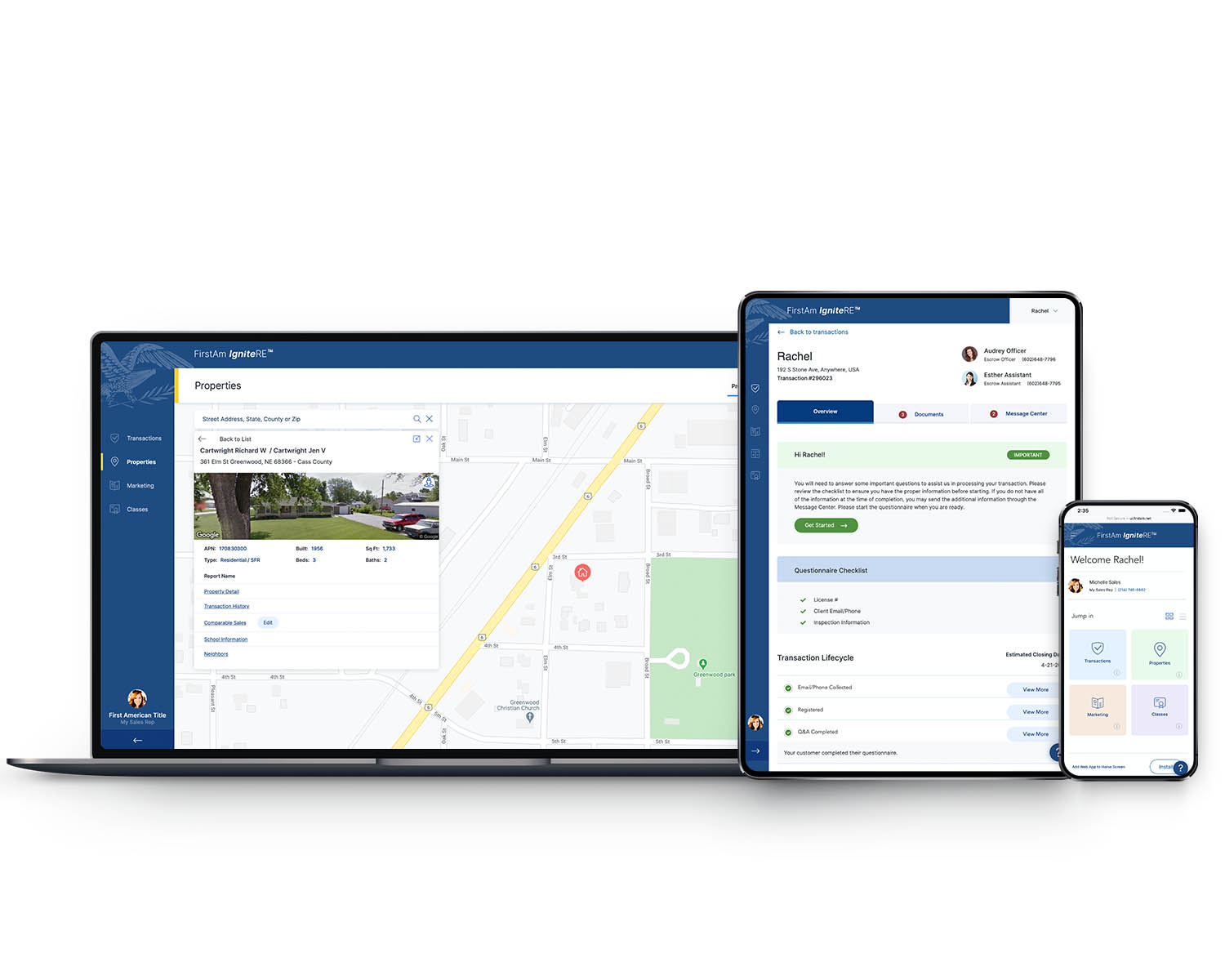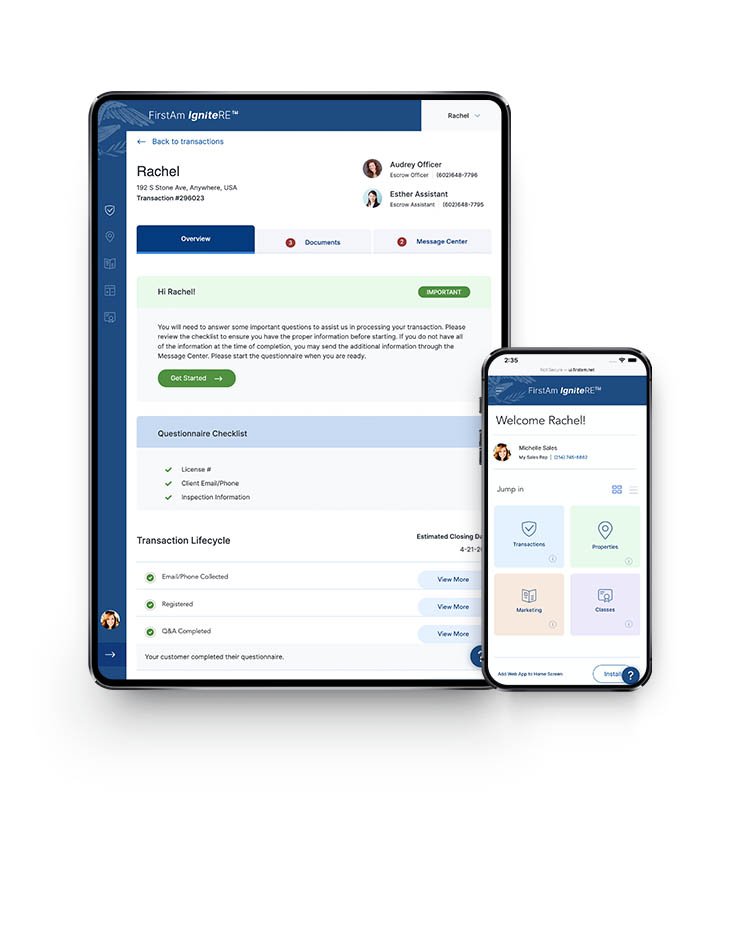 The Transactions feature is a secure portal where you can send and receive important messages, complete opening paperwork, and review escrow and title documents online.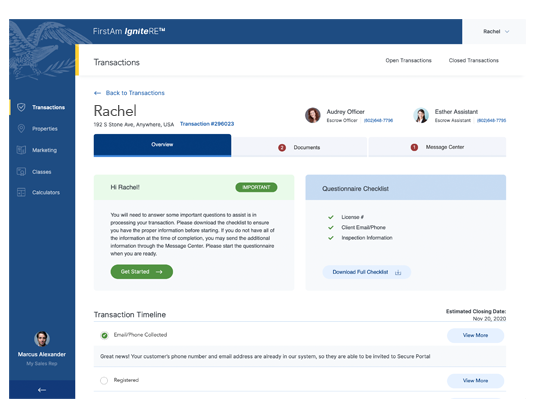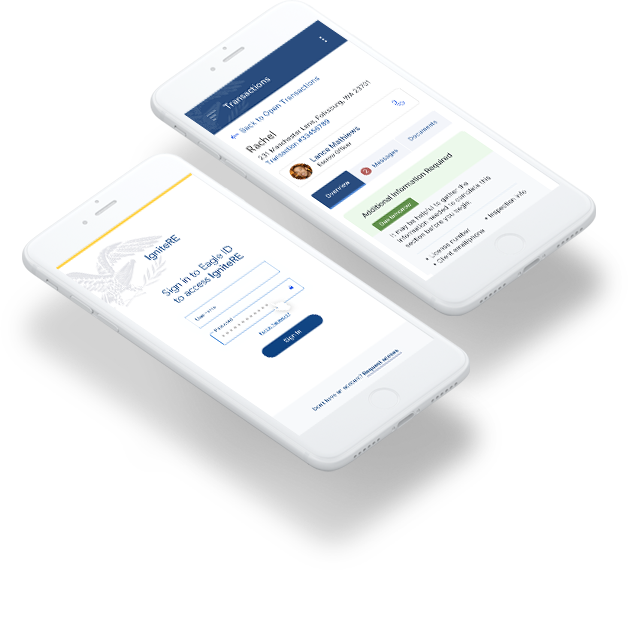 Properties is our data-centric solution for real estate professionals that helps you tap into the power of property data from any device. Using Properties, you can search for relevant information including property characteristics, sales comparables, transaction histories, and other reports.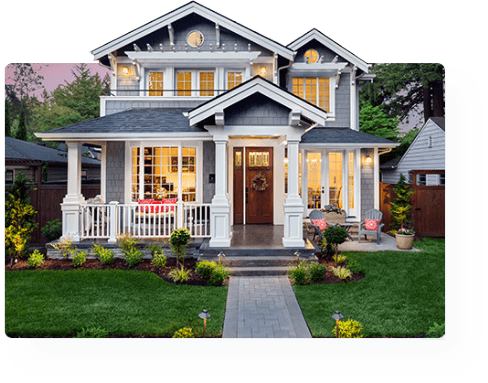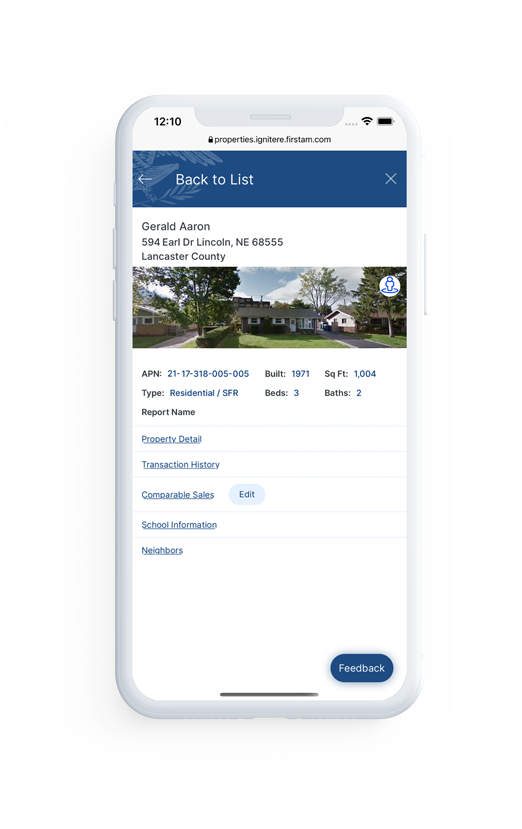 Marketing is an affordable business solution for real estate professionals. Whether you need materials to promote your listing such as flyers, postcards, or specialty print products, you'll find an extensive product catalog and enhanced product customization.
* Not all capabilities are available in all areas.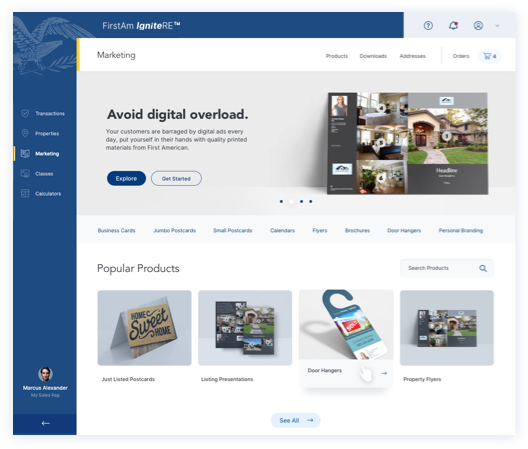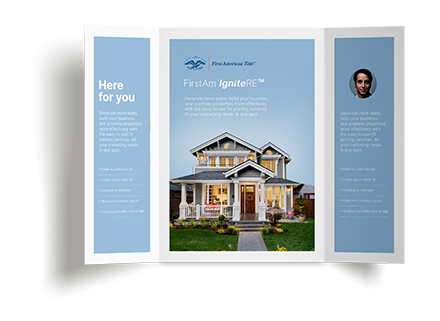 Classes is our real estate course registration tool that streamlines check-in and payment processing. Access a full, mobile-friendly catalog of courses to pick the one that's right for you.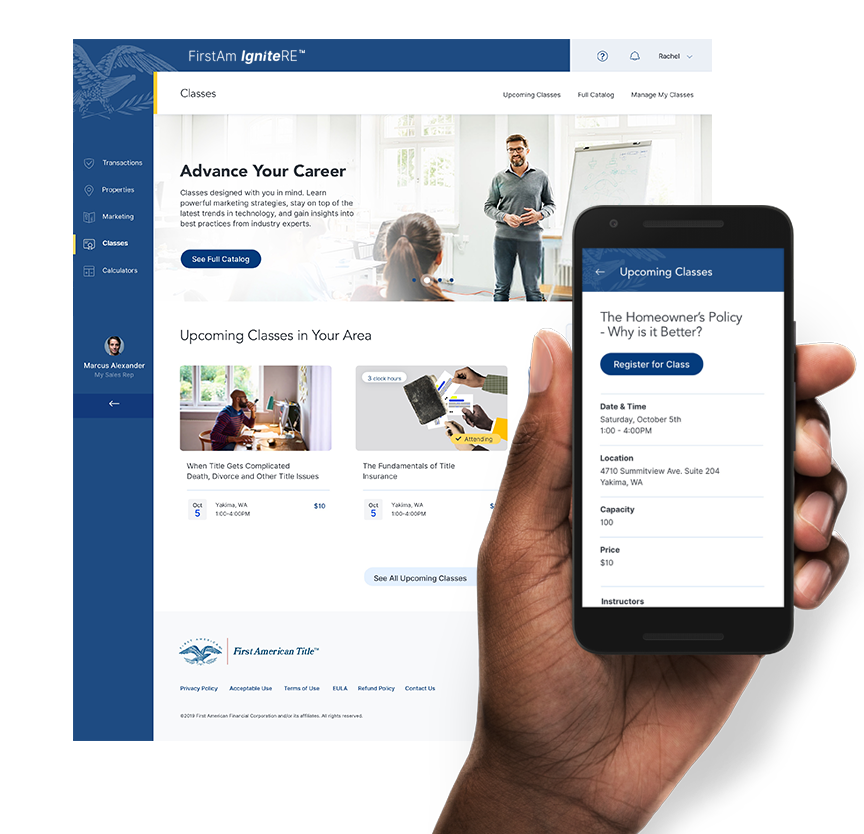 Calculators is an easy way to quickly calculate a variety of estimates including closing costs and seller net sheets using location specific data.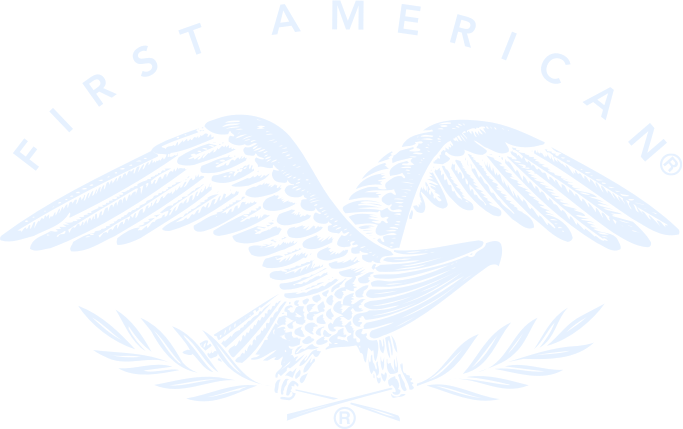 Request Access
For access to these great tools, contact our team today!
PRIVACY NOTICE
This website uses cookies and similar technologies to manage your sessions, manage content, and improve your website experience. To learn more about these technologies, your options, and about other categories of personal information we collect through this website and how we may use it, please see our privacy policy. This notice is effective for your use of this website for the next 14 days.